Breeze eSIM
---
Save on mobile data roaming costs with a Breeze eSIM
Did you know that since the UK left the EU, many mobile phone providers have re-introduced high roaming charges? This could limit the amount of mobile data you can use while travelling around Europe and leave you with a potentially large phone bill.
Whether you're travelling for business or pleasure, you'll need your phone to stay in touch with people at home, organise travel and check out the best places to eat. And if you're among the millions of travellers who regularly post on social media while abroad, you'll probably want to share some pics on Instagram too.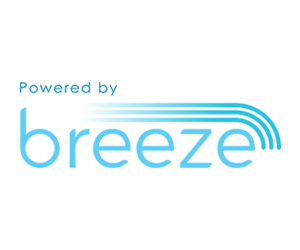 Enjoy effortless low-cost, high-quality mobile data wherever you go.
With an eSIM your data roaming problems are solved.  We've partnered with Breeze to offer hassle-free eSIM data in 150+ countries. 
Just choose the amount of data you want to purchase before you travel, then top up if you need to.  You'll have total control over your own data, which means no scary bills when you're back home.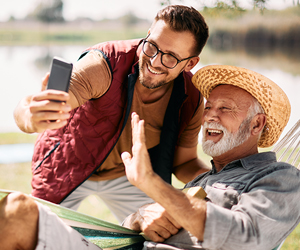 Find your perfect eSIM data package
Packages range from 7 days duration and 1GB of data (and upwards) and can be instantly purchased, downloaded and activated.
What's an eSIM?
An eSIM is an "embedded SIM card" which is built into a mobile device's hardware. It does everything you'd expect a plastic SIM card to do, but 100% digitally.  An eSIM allows you to download data plans on the go and connect easily to mobile networks, eliminating the need for local SIM cards when travelling abroad.
Most flagship mobile devices manufactured since 2018 are already eSIM ready. It's important to note that before using an eSIM, phones must be carrier-unlocked.  Find out more in the frequently asked questions on the Breeze website.
About Breeze
Developed by eSIM Go, Breeze is an eSIM solution that lets you enjoy reliable data at a fair price. With Breeze you can enjoy a host of benefits including:
Coverage in over 150 countries
Multi-network coverage in many countries, ensuring constant connectivity wherever there's a signal
All inclusive roaming
Ever-expanding 5G coverage (in over 50 countries and counting)
Highest quality connectivity with a no-quibble refund policy
The lowest faults in the industry
Multi-lingual support
No slowing down of data speeds
The freedom to purchase eSIM up to 12 months before travel
Top-up and re-use eSIM up to 12 months after last use

Buy your eSIM package