Passport Control
---
Your first step after arriving at Bristol Airport is to come through UK border control. If possible, we recommend that you use the ePassport gates which will speed up your journey through the border.
e-passport gates
Anyone that's over 10 years old and has a chipped passport from a supported country can use the e-passport gates. This service offers a secure, self-service alternative to conventional border controls. To assist us getting you though as quickly as possible please remove passports and ID cards from wallets or passport holders before presentation to the officer/using the eGates.
Passports and travel documents
Always produce a valid passport or travel document for yourself and any child you are travelling with. Find out more on the government website.
Travelling as a family?
Please stick together and go directly to passport control, as families can often receive their ID checks as a group.
Bringing goods into the UK
Passengers should be aware that certain goods may be prohibited or restricted on entry to the UK. For full information check out the UK government's advice.
We endeavour to provide both a warm welcome to visitors to the South West and a convenient return home for local passengers after a trip away. However, the UK Border Force manages all border control points, enforcing immigration and customs regulations, and the safety and security of the UK must, understandably, be its top priority.
How to use the eGates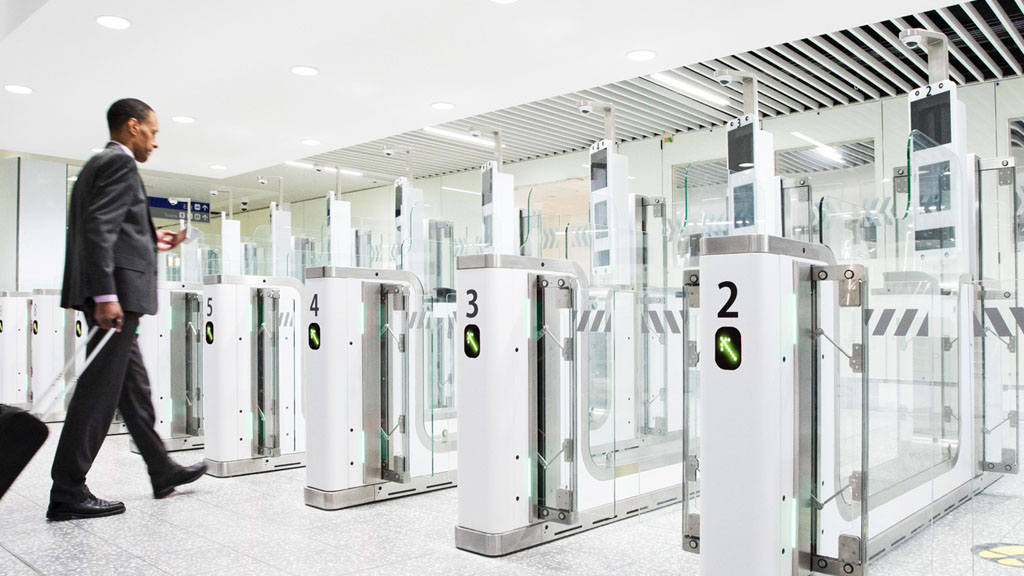 Play video