curi.o.city
---
Whether you are looking to pick up a little something to remind you of your travels, a gift for friends and loved ones, or a little treat for yourself, curi.o.city has a gift for every journey.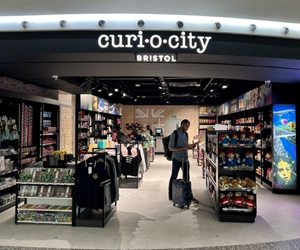 Our design-led store and great choice of brands provide a real sense of place for travellers, offering the experience of a localised environment and curated range of products.
Customers can pick up everything from clothing and gourmet food and drink to plush toys and stationery, from locally sourced, exclusive and iconic brands.