Our people
---
Nearly 3,750 people work at Bristol Airport for around 50 different organisations.  Bristol Airport itself employs almost 350, headed up by an Executive Team.

Dave Lees, Chief Executive Officer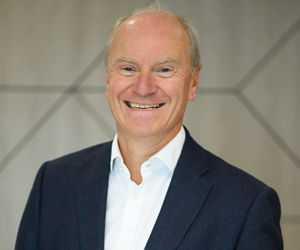 Dave Lees has worked in aviation for over 30 years working at a range of UK Airports including Heathrow, Stansted and Southampton amongst others before joining Bristol as CEO in 2018. Dave has led the business through a challenging period however, post pandemic, Bristol has emerged as the fastest recovered UK Airport and has taken a leading position on moving to a net carbon zero position by 2030.
Dave has a BSc in Transport Management from Loughborough University where his passion for aviation developed and his interests include, travel, running, power boating and photography.
---
Andrew Goodenough, Infrastructure Director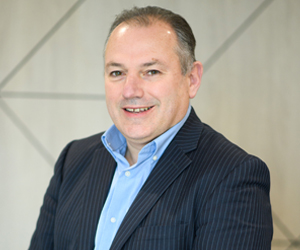 Andrew is a Chartered Quantity Surveyor and Project Manager with 25 years experience. He has 17 years airport experience, having previously worked for TBI Airports managing capital expenditure projects at London Luton, Cardiff and Belfast International Airports, and is also Chair of Constructing Excellence South West.
Andrew is responsible for the strategic planning and delivery of all development projects and the long-term maintenance these, providing a cradle to grave focus on investment. Since joining the team he has delivered a large number of key projects including the construction of the Western and Central Walkways, east and west Apron Stands, terminal extensions, multi-level car park, hangars and various commercial unit developments. Andrew has also designed and implemented a construction framework for the development of Bristol Airport for the future to ensure continuity of approach, incorporating enhanced safety, continuous learning and development and long-term cost management and a PMO to support this.
---
Andrew Griffiths, Chief Financial Officer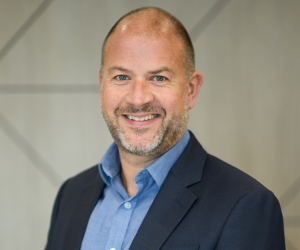 Andrew is an experienced finance leader and has most recently held senior finance roles in businesses operating across the retail, financial services, business services and marine sectors.
Prior to this Andrew spent 15 years at Manchester Airports Group, owners of Manchester, Stansted and East Midlands Airports, where he held a number of finance leadership roles including Finance Director for Manchester Airport, Finance Director for Group-wide Airport Operations and Group Financial Controller.
Andrew qualified as a Chartered Accountant with PricewaterhouseCoopers.
---
Debbie Hartshorn, People Director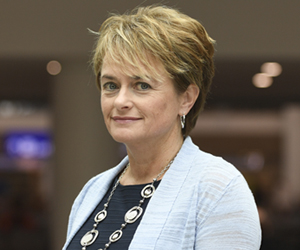 Debbie spent the early part of her career in operational management roles across a range of industries from financial services to toys, providing her with a strong commercial focus, and a pragmatic approach to people policies and strategies. She joined the Airport in 2017 and is a Chartered Fellow of the CIPD.
"People are key to the success of any business but in a 24/7 operational business, where safety, efficiency and service are paramount, you are completely reliant on the quality and commitment of your teams. We have a clear strategic goal to "create an inspiring, exciting workplace with creative and engaged staff and a high performance, collaborative culture". My challenge is to ensure our People Strategy delivers on that, and that we work in partnership with all the teams across the Airport to assure our continued success, through building the right mix of skills, experience and behaviours."
---
Graeme Gamble, Chief Operating Officer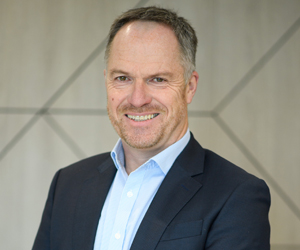 Graeme previously worked at NATS, the air navigation services provider, where he was responsible for air traffic control services at seven UK airports.
Prior to this he spent two years with the Civil Aviation Authority as an aerodrome inspector and has also held key operational roles at London City Airport and Cardiff Airport.
---
Rupert Lawrie, Commercial Director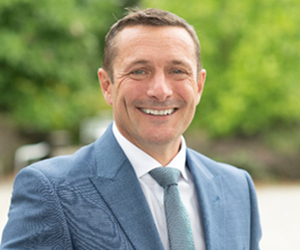 Rupert having a long track record within the Commercial sector, joins us most recently from the University of Warwick. Previously working at London Luton Airport as Commercial Director for several years, responsible for the repositioning of the overall offer and experience, prior to this working for major national and international retail brands. At Bristol Airport he is responsible for the commercial aspects of the Terminal offer including retail, car parks, property, advertising and ground transportation.
"I'm excited to be coming back into the aviation industry and look forward to working with the whole team to create loyal engaged customers through memorable experiences at Bristol Airport".
Originally from Exeter his interests include, travel, kayaking, clay shooting and currently training as a pilot.
---
Clare Hennessey, Planning and Sustainability Director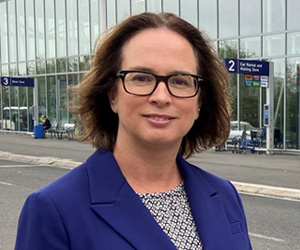 Clare has a wide range of experience gained in a number of infrastructure sectors including aviation, highways, rail and energy developments working on major projects including Hinkley Point C, London Crossrail, and the London Olympics.
Clare is a chartered Town Planner with expertise in obtaining and delivering planning permissions for major projects, delivering sustainability objectives that provide long term value to communities and customers, and stakeholder engagement.
"As a proud Bristolian I understand the important role that Bristol Airport plays in our region, connecting the region for both business and leisure, and as a major employer.  My challenge is to work with our stakeholders as we take forward the first of many transformational projects for the airport and growth aligned with our sustainability goals."