Early careers
---
Bristol Airport Work Experience Programme
Bristol Airport is the South West's gateway to the world, with flights to over 125 destinations. We have ambitious plans, from supporting our strong business recovery to continuing our success with our long-term sustainability strategy.  The ultimate vision - to be everyone's favourite airport, delivering a future we can be proud of.  It's an incredibly exciting time to work at Bristol Airport and we are determined to provide opportunities for Early Years Students looking to embark on a career within the Aviation industry.
The programme provides insight into what the aviation industry may be able to offer you as you look to take your first steps into your chosen career path.
Students should note that this is an unpaid work experience programme lasting for up to one week.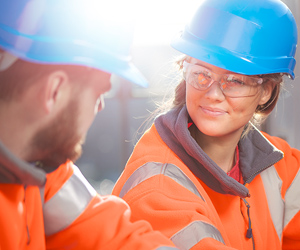 What to expect
Supported by experienced teams, you will be shadowing colleagues and encouraged to ask questions to help you understand more about Bristol Airport.
During the work experience, you will learn what it is like to work in a variety of diverse roles including: Engineering, Marketing, Finance, IT, HR, Retail & Hospitality, and many, many more.
You will get to know Bristol Airport – our values, our history and exactly what we do – and gain an insight into actual jobs that you could be doing if you came to us in the future.  There will be an opportunity to develop your skills and grow your confidence.
Whether you decide to start an apprenticeship or go to university in the future, the work experience programme is a great early insight into a potential career choice.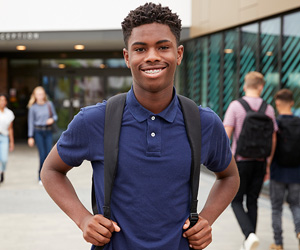 The programme is designed for:
Candidates who are considering a future career in the Aviation Industry
Duration: Five days
Areas: Multiple Business Areas
Location: Lulsgate House
Requirements:
Aged 18 and under in academic years 9 -13, secondary, sixth form or college education and considering the aviation industry services as a career after school or university.  The programme will run for up to 5 days a week and you will experience all aspects of working within an airport, including tours and work experience within our Administration Building at Lulsgate House. You should only submit one application and you must be within a commutable distance to the Airport.  Due to limited vacancies, we would encourage you to apply as soon as possible to avoid disappointment.
Equality and diversity
At Bristol Airport, we respect and celebrate the fact that our people come from a wide range of backgrounds and bring a variety of life experience with them.  Such diversity allows us to better understand and serve our customers and adds value to our business.  We want to empower everyone to give their best at work, and therefore we aim to provide a working environment in which all employees are treated with dignity and respect and can flourish.  One Team, one family.
How to apply for a 2024 placement
We encourage you to apply as early as possible, as applications will close when vacancies are filled.
Please note you must obtain approval from your school or college to undertake this work experience as it falls within the standard school/college term-time.
To apply, please send a covering letter, outlining your future ambitions, the dates you are looking to obtain a placement, current studies, and what you are looking to gain from Bristol Airport as your preferred placement to [email protected].